LUMS National Outreach Programme (NOP) visits Peshawar
The National Outreach Programme (NOP) team visited Peshawar, a vibrant and culturally rich city with a wide range of education and cultural institutions. 
The team conducted several information sessions where students were informed about the National Outreach Programme (NOP) scholarship and were briefed on the state-of-the-art facilities at LUMS. During the Q&A sessions that followed, the eligibility criteria for the NOP Summer Coaching Session (SCS) and the application process were discussed. The team conducted similar in-class sessions to reach students in different colleges and universities. One of the NOP scholars at LUMS and an alumnus of Islamia College Peshawar (ICP) encouraged his juniors to apply for the NOP.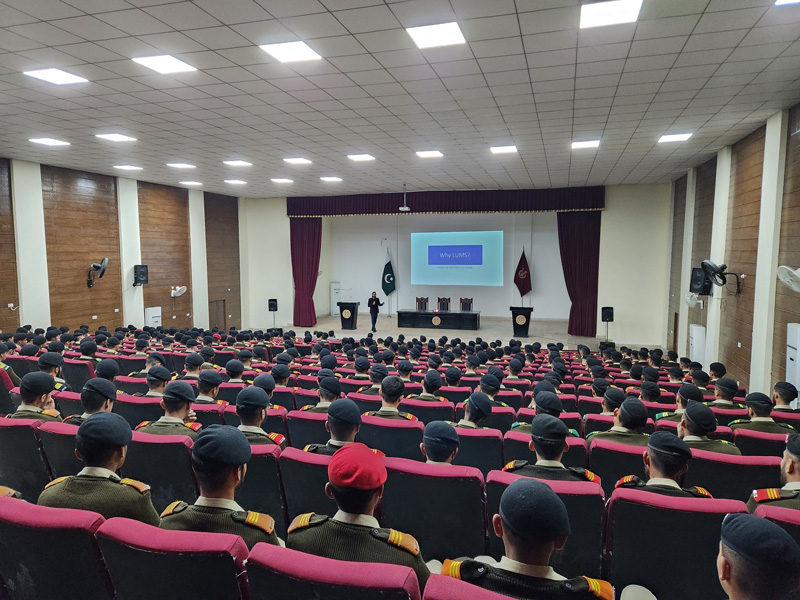 The NOP team also interacted with attendees of the NOP Summer Coaching Session 2022 at different colleges in Peshawar. The attendees shared their experiences with their juniors and motivated them to apply for this year's NOP SCS 2023.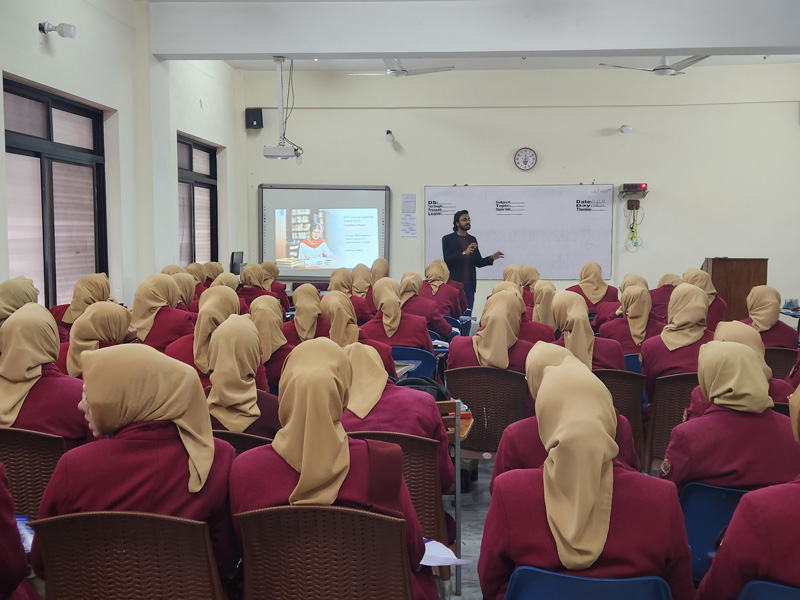 The team also visited Pakistan's first-ever Girls Cadet College in Mardan to discuss opportunities by conducting a similar session. The session further strengthened the team's mission to spread awareness about the scholarship and the opportunities it provides to students across Pakistan, regardless of their ethnicity or background.
As a result of the visit, hundreds of students were motivated to apply for the scholarship.